In addition to our highly specialized consulting services, we offer an abundance of resources to help you enhance your understanding of fundamental privacy concepts and support your organization's improved privacy program.
Strategic Privacy by Design
Interested in in-depth training on a particular subject? Check out our training website for a list of courses on a variety of privacy topics all designed to boost your privacy program! 
If you're thinking about sitting for the ANSI/ISO-accredited Certified Information Privacy Technologist (CIPT) exam offered by the International Association of Privacy Professionals (IAPP), then you'll want to read Strategic Privacy by Design, Second Edition. It's available in both print and digital format and considered an official textbook for this exam.
The objectives of the IOPD are to maintain standards for privacy design and risk assessments, hold organizations accountable through the certification mechanism, and educate and evangelize the standards.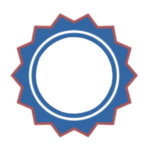 All infographics are CC BY and you may use them in their existing format. You may also download the original pdf here. For commercial use, please contact us.
Keep track of growing privacy regulations
PrivacyWiki is organized around the Solove Taxonomy which breaks privacy into four broad categories (information processing, information dissemination, collection, and invasion) and sixteen individual harms (or privacy violations).
The Wiki currently includes United States Federal Laws as well as over four hundred State Laws. In addition to laws and regulations, you can find news stories of every type of privacy harm under the taxonomy.
Deepen your understanding with journal articles and case studies
Looking for legal advice or services?
Our principal consultant, R. Jason Cronk, is also a licensed attorney in Florida and ready to assist with your legal needs.
Privacy Policy / Notice for your website

Vendor/Client Data Processing Agreements Drafting and Negotiations

International Data Transfer

Standard Contractual Clauses

Privacy Shield Applications
Privacy should always be a guarantee… together we can make it so! Your contact information will only be used to discuss potential services with you.